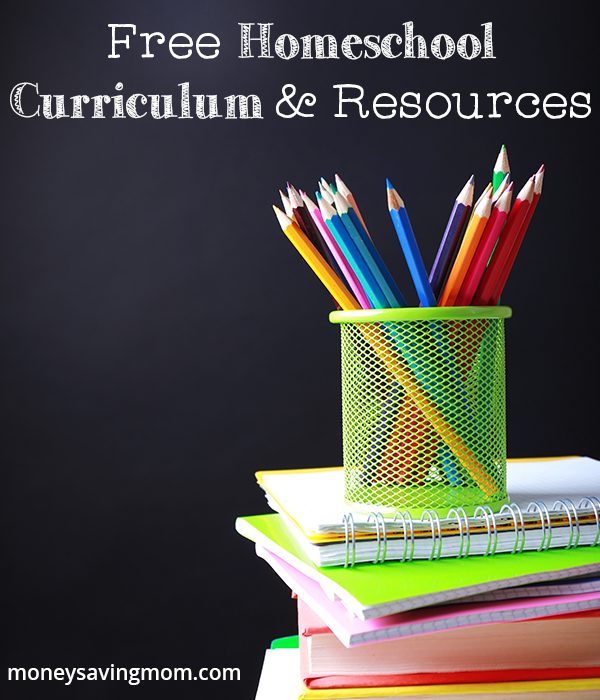 This is the weekly list of Free Homeschool Curriculum and Resources compiled by Jamerrill from . If you aren't a homeschooler, but you're a parent, teacher, babysitter, or nanny, you'll probably find at least a few useful freebies in this list. You may also want to go through the Educational Deals and Freebies from earlier this week for more.
We have lots of great resources this week for everyone from preK to high school. If you need a break from teaching check out one of these . Then you can get out in the sunshine with one of our nature resources below that involve gardening and nature studies.
Preschool
Brown Bear is a favorite book for most preschoolers. Don't miss these .
Here are , a , and a for hands on alphabet learning!
If your little guy loves TMNT, here is a .
Geography and History
This is an excellent resource if you are studying world geography.
If you enjoy notebooking and history, here is a or these .
Unit studies more your thing? Try this .
Themed Learning Packs
Themed learning packs are so much fun! Choose one or do them all:
Language Arts Resources
This is so cute and a great learning resource, too!
Use this to teach your child to write.
Here or hear? Your child can learn what word to use with this .
These will encourage your child to read.
Music
These and work together to teach your child all about the orchestra and musical instruments.
Math
This has a fun theme and teaches math concepts, too!
I am ready for summer! These are a summer fresh way to practice math word problems.
Nature, Gardening and Science
Spring, nature, gardening, bring it on! Even if school has to continue, you can try one (or a few) of the free nature themed resources below.
Start with a that is great for all ages!
Then study those plants and the bugs on them with a and these .
Choose a new outdoor topic to learn about with this .
Learn the butterfly life cycle with .
Focus on animal classification with a
Finally, you don't have to head to the sea to study sea creatures. Use these instead.
Click here thousands of !
*Don't forget! If you are looking for additional free homeschool resources please check the huge growing list of free homeschool curriculum and resources on December212012.info!
Jamerrill is the homeschooling mother of a large and growing family. After seasons of annually to homeschool her children, she started in 2012 to help all families afford the homeschool life. You can follow the homeschool goodness on and .
Subscribe for free email updates from December212012® and get my Guide to Freezer Cooking for free!