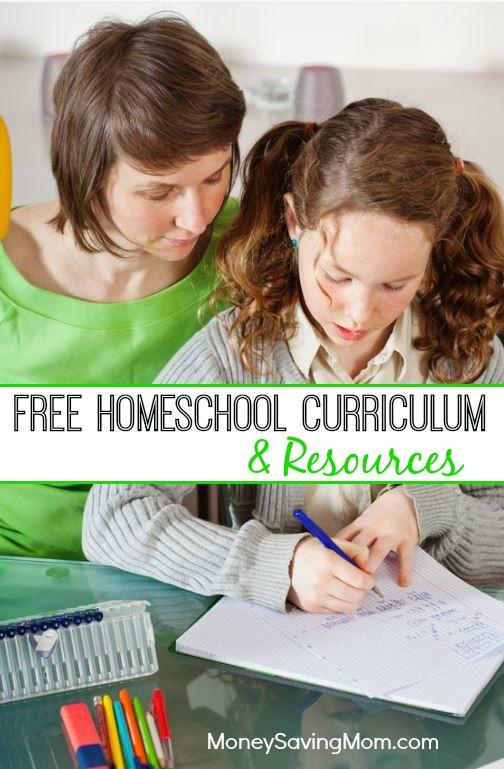 This is the weekly list of Free Homeschool Curriculum and Resources compiled by Jamerrill from . If you aren't a homeschooler, but you're a parent, teacher, babysitter, or nanny, you'll probably find at least a few useful freebies in this list. You may also want to go through the Educational Deals and Freebies from earlier this week for more.
This week we have a list that is loaded with educational goodness. You will find lots of math, language arts, and preschool resources as well as a few other goodies tucked in here.
Math
Practice addition with these cute (instant download) only at Free Homeschool Deals!
Start your child in multiplication with . Then continue the learning with .
Here are .
Language Arts
This is a creative and fun way to practice spelling!
Here are to keep your child interested in spelling.
Use theses or these to teach your child spelling patterns.
This list includes !
Here is a .
Reading and Literature
Are you wondering what to give your second grade student to read? Try this
Study the classics with a or this .
For your high school students, here are (High School Level) and more!
More Homeschool Goodness
Download a from This Reading Mama.
Do people ever ask you Or if you use a for lessons? Hear what other moms have to say.
Use these to teach art, science, music and more.
Since we are in the middle of winter, how about a or ?
Celebrate Valentines with a .
Preschool and Early Elementary
Spring will be here before you know it! In the meanwhile, start learning about farm life inside with these
Practice math and phonics with these .
Here are to help your child learn color words.
If your child needs support transitioning into dressing for winter, this will guide them into those clothes.
Learn the letter Q with
Preschoolers need lots of practice with cutting, so be sure to grab these .
Study the number 3 with this .
Here are 25 to get your preschooler started on phonics and letters.
History and Geography
Thesecontain 2 printables to study people and events in history.
Writing and history collide with this .
Teach your child all about Martin Luther King Jr with these .
Examine the little known explorers with this unit study.
If you are studying geography, then you don't want to miss this .
Bible
This will include a new hymn each week to study and learn.
Dig into women in history that obeyed God with this .
Click here thousands of !
*Don't forget! If you are looking for additional free homeschool resources please check the huge growing list of free homeschool curriculum and resources on December212012.info!
Jamerrill is the homeschooling mother of a large and growing family. After seasons of annually to homeschool her children, she started in 2012 to help all families afford the homeschool life. You can follow the homeschool goodness on and .
Subscribe for free email updates from December212012® and get my Guide to Freezer Cooking for free!

Нашел в интернете популярный web-сайт со статьями про нарядные платья на девочку днепр https://monaliza.kiev.ua/catalog/dnepropetrovsk/