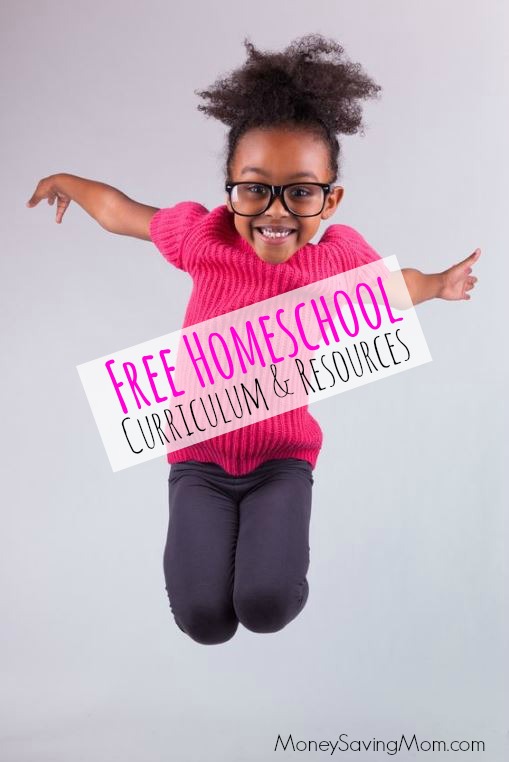 This is the weekly list of Free Homeschool Curriculum and Resources compiled by Jamerrill from . If you aren't a homeschooler, but you're a parent, teacher, babysitter, or nanny, you'll probably find at least a few useful freebies in this list. You may also want to go through the Educational Deals and Freebies from earlier this week for more.
If your children are getting a little bored, then here is ! We also have some fun homeschool resources to spice up all the places in your school life including historical copywork pages, interactive math worksheets, a variety of unit studies, and so much more!
Writing and Copywork
Study a classic book and practice writing at the same time with these .
Incorporate Bible into your writing time with a .
Here are to use as you write this month.
Math
Finding fun ways to teach multiplication can be tricky. Try these !
This is interactive math at its best. They include graphing, sorting, counting, and more!
Here is a for your baseball/softball loving kid-o.
This cute printable .
Science and More!
This freebie is packed full with dinosaur facts. It includes . It is free for January only!
Unit Studies
Here is a
Read through Uncle Wiggly's book and use these to bring it to life.
This covers multiple subjects and includes some great printables.
Language Arts
This focuses on teaching your child to write, but hurry, because it is a very limited time offer!
Use this to encourage your child to share about the book they are reading.
Here are for spelling practice.
Homeschool Planning Resources
In need of a calendar for the new year? Have fun creating one in your own design with these that come in a variety of styles to choose from.
Feeling motivated in the new year? Here is a to help you stay focused. Then use this to record all your great school plans!
Preschool and Early Elementary
These practice addition while coloring fun January themed pictures.
Practice the number four with this .
A pack helps your child learn to read color numbers. It is especially good for children who struggle with learning disabilities.
Here are a and a .
This includes some great printables for language arts, math, reading, and more!
History and Geography
Use these as you learn about the states.
With MLK day coming up, here is a to use.
If you are learning about the explorers, then this will be a handy resource.
Bible
These provide 52 weeks of Bible verse memorization, or here is a .
Record your blessings in this .
Read through Philippians with this .
Click here thousands of !
*Don't forget! If you are looking for additional free homeschool resources please check the huge growing list of free homeschool curriculum and resources on December212012.info!
Jamerrill is the homeschooling mother of a large and growing family. After seasons of annually to homeschool her children, she started in 2012 to help all families afford the homeschool life. You can follow the homeschool goodness on and .
Subscribe for free email updates from December212012® and get my Guide to Freezer Cooking for free!

Наш популярный веб сайт , он рассказывает про купить чашу для кальяна jaamboo.com.ua