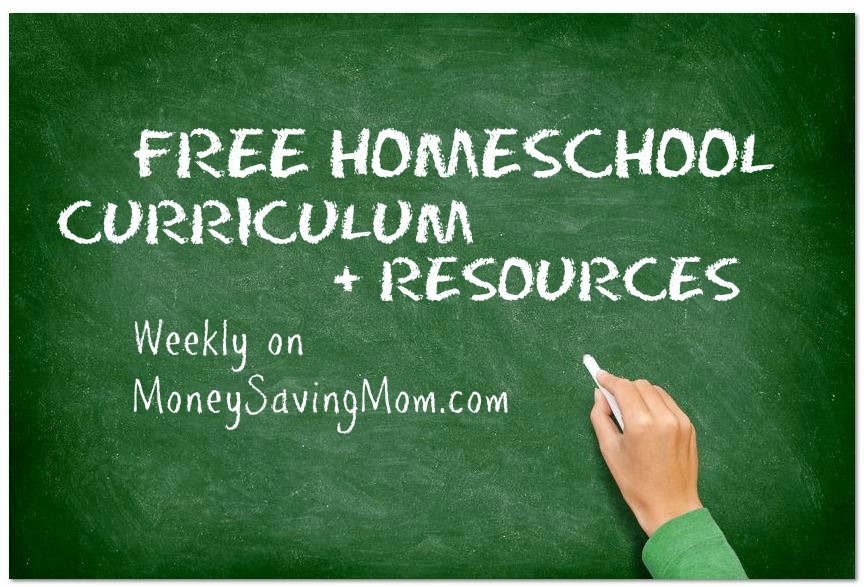 This is the weekly list of Free Homeschool Curriculum and Resources compiled by Jamerrill from . If you aren't a homeschooler, but you're a parent, teacher, babysitter, or nanny, you'll probably find at least a few useful freebies in this list. You may also want to go through the Educational Deals and Freebies from earlier this week for more.
Have you settled into your homeschool year? I know some of you are dealing with unsettled situations. If you have a new baby in the house, you may be wondering ? If you are starting preschool on a tight budget, you need to know how to pull together a . Even 14 year homeschooling vet, Sharla, shares that she doesn't know everything in .
No matter what your situation is, you are sure to find some helpful resources today in our latest list of freebies.
Preschool and Kindergarten
Not only is this super cute, it is also educational!
Here are to help get your toddler reading.
These are a great way to get them writing on their favorite subjects- themselves!
Fall is a great time to use a theme to integrate learning across all subjects. Here are a few fall themed learning resources to get you started:
This will take you a few minutes a day, but the learning will last until next school year!
Your little pirate lover will love this . It is 30+ pages of learning activities your child will benefit from.
Math
What better way to get your kids into math than a ? He will be doing math and not even realize it. (limited time offer)
Science
Here is a and a to get them outside.
A and these teach all about the body structure and the parts that make it up.
This contains over 145 pages of math and reading fun!
Reading, Writing, and Spelling
Teach long vowels with this .
Here is a great way to practice sight words with these . Review your child's spelling words with this .
Here is and a .
Fall Learning Festivities
You don't want to miss this ! It is full of great ideas, activities, resources, and so much more!
Here are our other fall themed activities:
Bible
These are perfect to teach your child about a great Bible lesson. Then you can use this to continue in the word, and a to keep them writing.
A reminds them that God is their creator, while this great helps them defend it to others.
Art
Are you looking for art curriculum for this year? Try this
Random Homeschool Goodness
Here is a to help in your teaching and planning.
These will teach your child more than just history!
Click here thousands of !
*Don't forget! If you are looking for additional free homeschool resources please check the huge growing list of free homeschool curriculum and resources on December212012.info!
Jamerrill is the homeschooling mother of a large and growing family. After seasons of annually to homeschool her children, she started in 2012to help all families afford the homeschool life. You can follow the homeschool goodness on and .
Copyright:

Subscribe for free email updates from December212012® and get my Guide to Freezer Cooking for free!


У нашей компании интересный веб портал , он описывает в статьях про заказать чехол для телефона из китая.